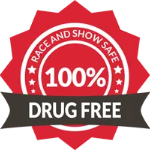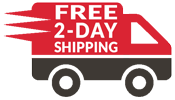 New customer or volume

pricing questions?
Call us! 844-694-5926
GlycoGuard is a direct-fed microbial that contains an activated form of B. infantis and L. plantarum to support gut health and improve the balance of healthy microbes in your horse's gut.
GlycoGuard is 100% drug free and safe for competition.
B. infantis and L. plantarum work together in a three-part action:
Consume complex carbohydrates and glycans found in feed

Produce short chain fatty acids which help provide extra energy for the foal

Support a healthy gut epithelium, the layer of cells that form the surface lining of the small and large intestine in the gastrointestinal tract
Directions
Weaning to Adult: One serving is 20 cc (20 g). Turn dial to appropriate marking. Insert into mouth, depress plunger until stops.
Serve 20 cc orally twice a day for two consecutive days, every other week in the first month (8 servings total). After the first month, serve 20 cc orally twice a day for two consecutive days once per month (4 servings total).
Because of the sensitive nature of GlycoGuard's products, we, unfortunately, cannot accept returns or exchanges. Products shipped are automatically assumed to be used, and we cannot ship them to other customers.

If you received an item that was damaged during shipping, please contact us right away. We will file a claim with the shipping carrier on your behalf. Please do not throw away the damaged packaging, as we may need to submit pictures of it to the carrier.
If, for any reason, you're unhappy with the product within the first 90 days after purchase, please let us know as soon as possible. We will make it right! There is no need to send the product back unless we request it for specific reasons and we'll cover the shipping cost.
Standard orders are shipped via 2-Day delivery in an insulated carton with ice packs to ensure quality standards for up to 48 hours. We try to minimize time spent at extreme temperatures. However, rest assured, GlycoGuard is fine at room temperature for up to 24 hours.
We accept orders seven days a week. Standard orders ship within 1-2 business days. Shipments are sent Mondays, Tuesdays, and Wednesdays for arrival on Wednesdays, Thursdays, and Fridays, respectively. Orders received Wednesday after 12 pm CST through Sunday, ship the following Monday.
QUESTIONS ABOUT GLYCOGUARD?

Thanks! We'll get back to you soon.
This field is required
This field is required
This field is required
This field is required
This field is required