PROBIOTIC DEVELOPED BY VETS FOR FOALS & EQUINE ATHLETES
Your solution for complete gastric & immune health
TAKE CONTROL OF YOUR FOAL'S & EQUINE ATHLETE'S GUT HEALTH
GlycoGuard is your solution for complete gastric & immune health

TRAINING. TRAVEL. COMPETITION.
It's a lot of stress for your equine athlete. GlycoGuard can help!
WHY CHOOSE GLYCOGUARD?
✔ Live activated bacteria that colonizes in the gut quickly
✔ Helps boost the immune system
✔ Stress happens daily, let GlycoGuard Probiotic be your go-to product to treat and prevent gastric issues
✔ First vet-recommended, direct-fed microbial probiotic
✔ Key bacteria to help create a healthy gut for optimal performance
---
GLYCOGUARD FOR ADULT HORSES AND EQUINE ATHLETES
• A probiotic supplement especially effective in promoting a healthy gut in equine athletes and adult horses
experiencing gastro intestinal issues.
• Training, travel, competition. It's a lot of stress for your equine athlete.
• Trainers and veterinariaians know that maintaining gastrointestinal health is key to peak performance.
• That's why they recommend feeding GlycoGuard with its unique formulation of 280 Billion CFU of B. infantis and L. plantarum to support a healthy GI system.
---
GLYCOGUARD FOR FOALS
• Unique formulation contains patented strains that work specifically with mare's milk.
• Improving a foal's health may be as simple as combining GlycoGuard with mare's milk.
• An oral activated microbial gel, containing the direct-fed microbials B. infantis and L. plantarum. GlycoGuard® can help give vulnerable nursing foals the intestinal support they need for a great start in life.
• A probiotic supplement especially effective in promoting a healthy gut in foals
• Provides foals with key bacteria selected for the ability to help maximize the nutrition in mares' milk
• Rapidly colonizes in the foal's gut within 24 hours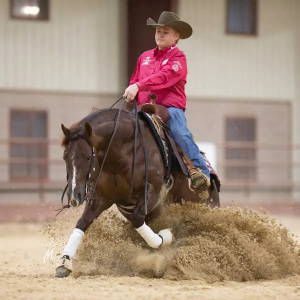 ""I've been hearing nothing but great things about GlycoGuard from fellow trainers and wanted to try a drug free solution for supporting gastrointestinal health in our own horses. Since being on GlycoGuard, our horses have been happier, healthier, and showing at peak performance. I couldn't be happier!""
Cade McCutcheon
McCutheon Reining Horses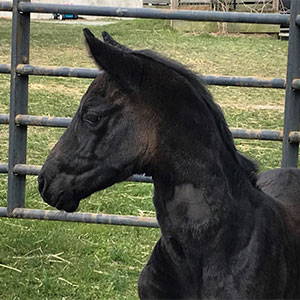 "My foall born septic, received GlycoGuard and appropriate antiptics, is 12 days oldnow and doing great! I hae been using GlycoGuard this foaling season, as part of routine care of our newborn folas and also to support intestinal health in the recovery of sick foals. I am a strong supporter of the product and recommend it to my clients and we are loving the results."
Dr. Cassy Mahoney
Farmview Veterinary Services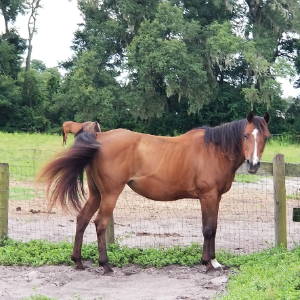 "GlycoGuard is an amazing product. Had an older mare who had no other symptoms other than having diarrhea. I got a tube of GlycoGuard and after the first 2 doses it was already making a difference, her poop was slowly becoming more firm. At 2 days after finishing treatment was back to pooping regularly and has continued to stay normal! It truly helps the gut to get right!"
Kimberly Cummings
Paterson Veterinary